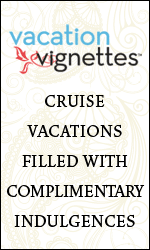 Sandals & Beaches Visitors Hangout
Forums
Threads
Posts
Last Post
Sandals La Source Grenada

Discussion about Sandals resort in Grenada

11

44
Sandals Barbados

Discussion on Sandals Resort in Barbados

5

9
Royal Plantation

(1 viewing)

Discuss all aspects of Royal Plantation, the 5-star diamond AAHS resort in Ocho Rios, Jamaica.

578

5998
Royal Plantation Announcements

(1 viewing)

Royal Plantation Announcements

65

209
Sandals Resorts In Ocho Rios

Discuss Sandals Grande Ocho Rios and Sandals Dunns River

825

5686
Sandals Resorts In Montego Bay

(3 viewing)

Discuss Sandals Montego Bay, Sandals Royal Caribbean and Sandals Inn

1225

11417
Sandals Whitehouse and Sandals Negril

(1 viewing)

Discuss Sandals Whitehouse and Sandals Negril

1138

8477
Sandals Resorts in St. Lucia, Bahamas and Antigua

(1 viewing)

1111

7786
Sandals Resorts in Jamaica

(5 viewing)

1613

16105
Beaches Family Resorts

Discuss Beaches brand resorts for families, including comparison to other resorts. Currently, this includes Boscobel, Turks & Caicos and Negril.

594

3778
Sandals & Beaches General Discussion

(1 viewing)

Compare the resorts, ask questions about the brands, post articles or announcements about Sandals and Beaches resorts.

715

5346
Weddingmoons, Honeymoons, Vow Renewals

Discuss Sandals and Beaches destination weddings, honeymoons, and vow renewals here or discuss other options, as well.

14

18
Grande Pineapple Beach Resorts

Discuss Grande Pineapple Beach Resorts in Jamaica and Antigua

14

97

Who's Online
0 registered (), 8 Guests and 3 Spiders online.

Key:

Admin

,

Global Mod

,

Mod

Forum Stats
4285 Members
53 Forums
13683 Topics
110700 Posts



Max Online: 257 @

05/18/09

11:25 PM

Beaches Photos by Members



copyright Information and Travel Resources 2001-2014 - information may be printed or reproduced for personal use only. Trip Reports and Photos can be used elsewhere only with permission of the original author. Not responsible for the opinions or words of others. Not responsible for errors and ommissions.Rules: Welcome to Tropic Travel Online's Bulletin Board pages. These pages are for sharing information on warm places! Please post often here and use a few simple rules. 1) Treat others as you would like to be treated. Do not harass others. 2) The owner of this website reserves the right to refuse membership or posting privileges to anyone for any reason. In general, this will only be done if disruption to the general membership is caused. Insulting members or the owner of this forum is forbidden and subject to review for immediate membership dismissal. This includes direct insults or inuendo of any kind. 3) Do not use profanity. 4) Do not post pictures with adult themes. In addition, pictures of others should be posted with permission of those unless posted in a fashion where people are not recognizable. 5) As a courtesy, agents can list their affiliation in profile, but link to agency websites are forbidden in signature except by site owner and affiliates of Information & Travel Resources, LLC, although they are allowed in profiles. Refrain from soliciting in postings. Any complaints regarding PM, IM or post will be removed. Any agents that are not listed in our Contact Us page have absolutely no association with this website or our companies in any way and must avoid doing business on our servers. 6)Specific resort pricing discussions are not permitted. This is for the good of all membership. Authors of such posts will be notified to take these conversations to emails, and posts (public or private) will be removed at the discretion of the host. 7) Any form of attempted or successful sabatage on any portion of tropictravelonline.com is cause for immediate removal from this site and may cause prosecution to the full extent of the law. Tropictravelonline and Information & Travel Resources, L.L.C. and the employees and outside consultants for all the above parties are not responsible for errors and omissions.